Children
Benjamin - children's sleep system
The Benjamin is an ingenious sleeping system: sleeping bag, zip-in sheet and mattress are linked. This way the child cannot get entangled.
You buy a Benjamin on growth. If the child is still very small, we can temporarily shorten the zip-in sheet with some stitching.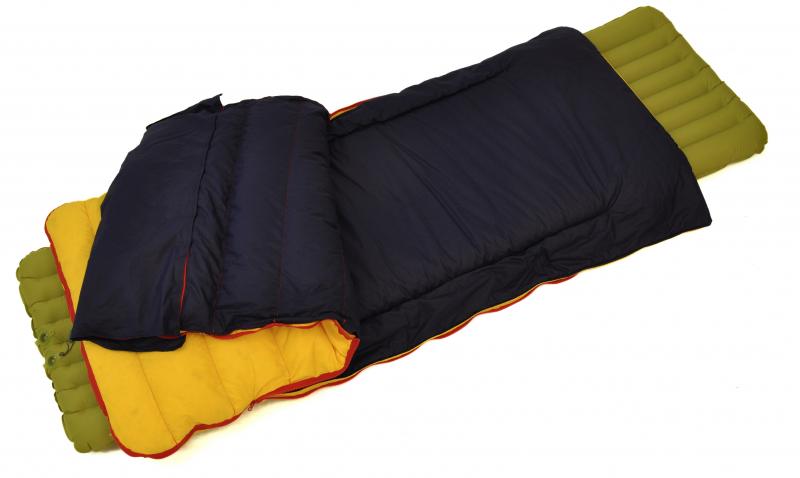 The bottom deck of the sleeping bag is filled with Thinsulate and therefore washable.
The upper deck is filled with down, hence nice and warm.
Standard size bottom deck:    150 x 75 cm.
Standard size upper deck:      130 x 75 cm.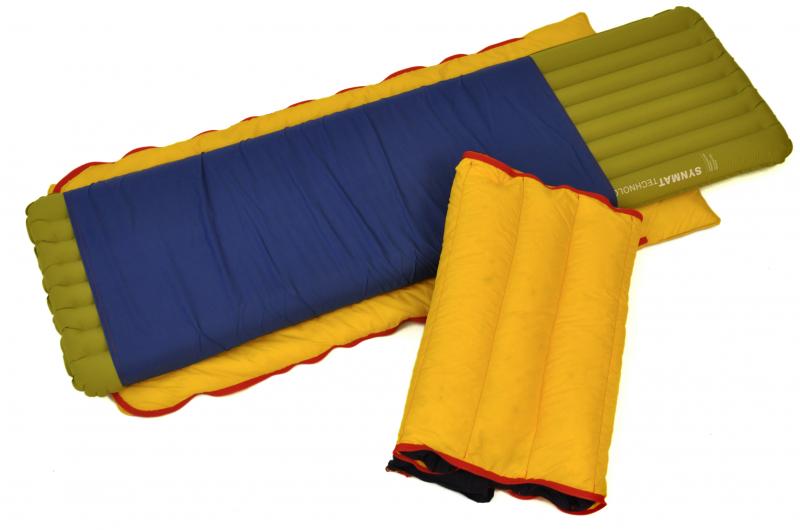 The cover for the mattress is attached to the bottom cover and is adjusted to the size of the mattress. It does not have to be a special children's mattress.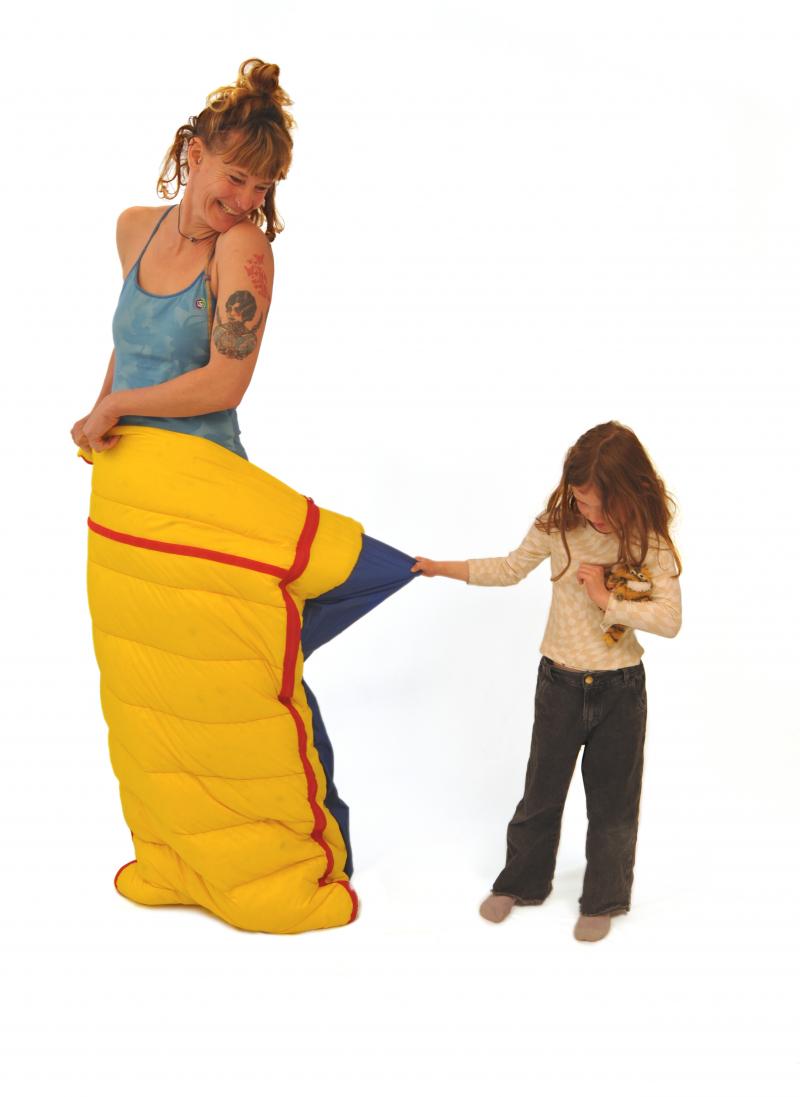 Price Benjamin
Benjamin standard size        € 292,-
Per extra 15 cm length         €  25,-
Zip-in sheet                             €  64,-
For the little ones we have a roll-up crib, compact, strong and lightweight.
The mattress (Therm-a-Rest NeoAir, 183 cm long) is slid between the fabric and forms two sides in addition to the bottom.
We can also make a mosquito cover.
Dimensions LxWxH:          100 x 50 x 40 cm
Weight without mattress: 700 grams.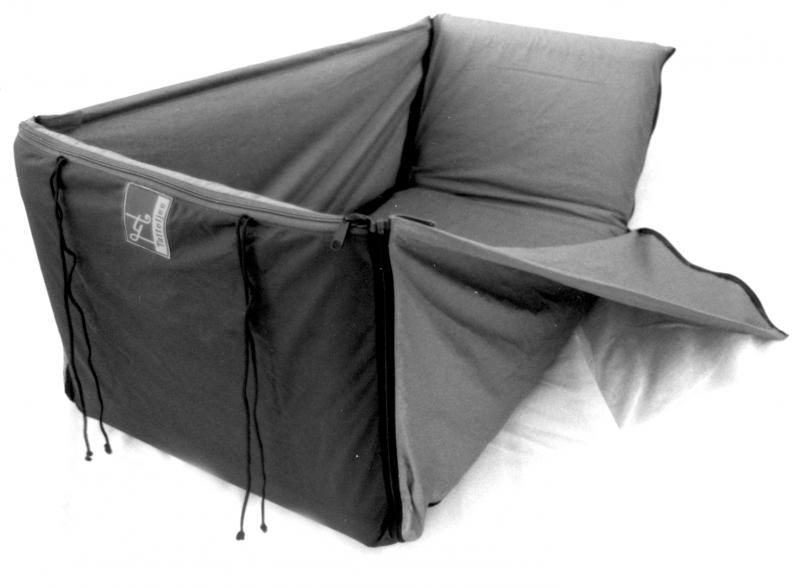 Price Camping cot
Cot                                     € 124,-
Musquito cover               €  47,-
NeoAir mattress              € 138,-