Sleeping bag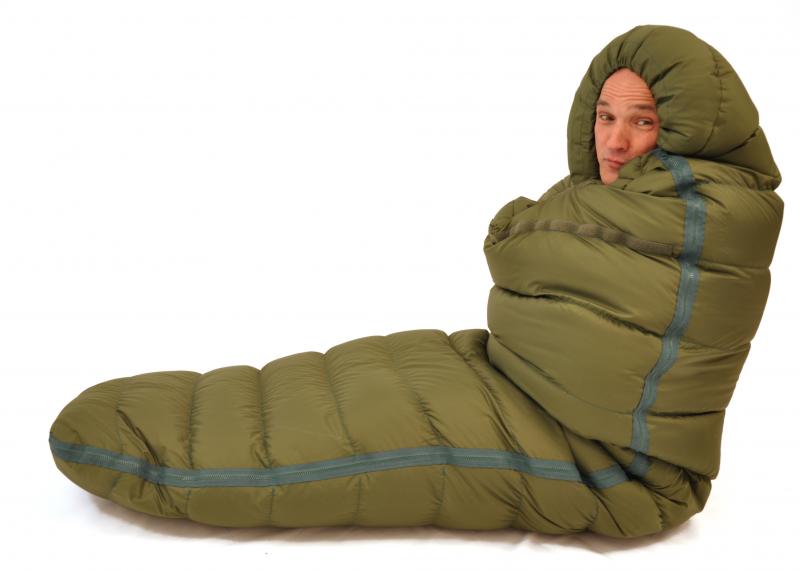 A Canezzo, Corniche or Yeti,
with a zip-in sheet?
"Your wishes, your body, your journey".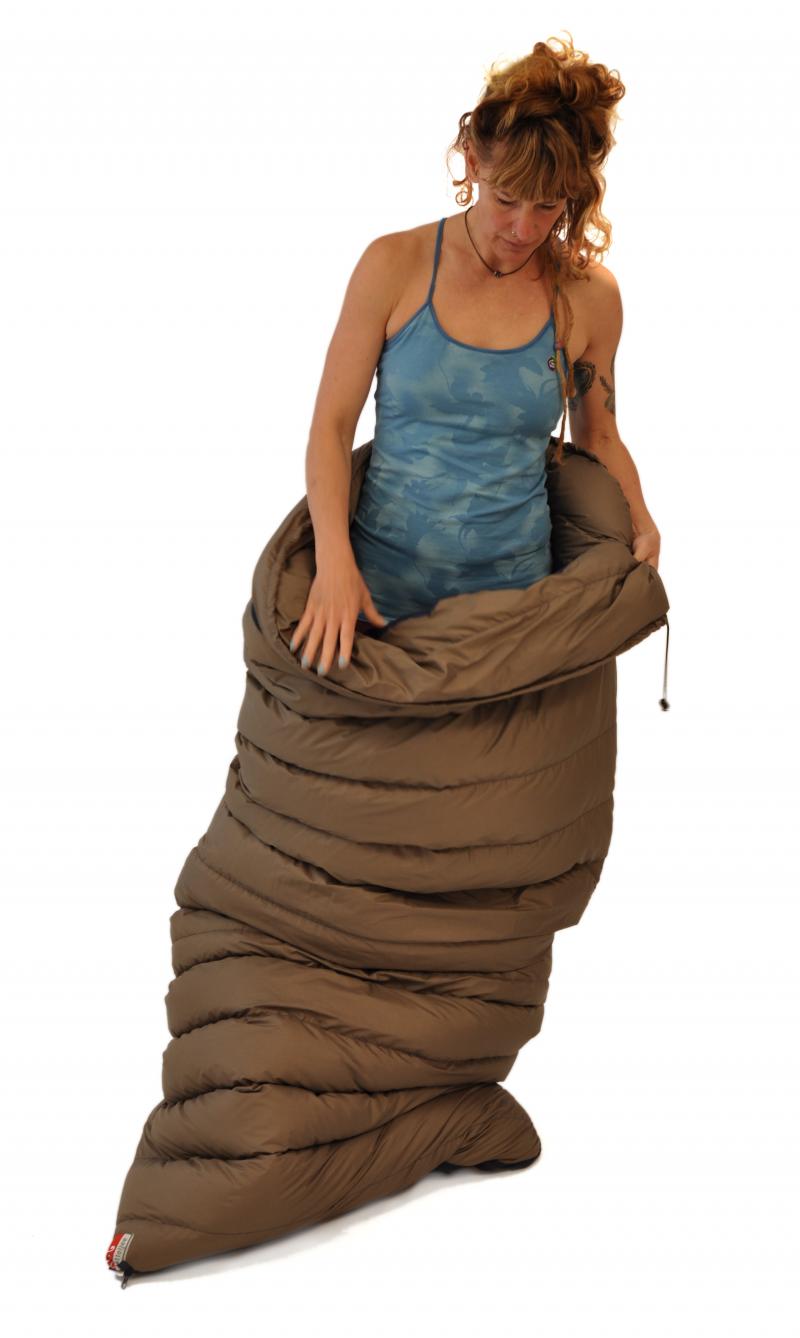 Suitable as a duvet.
Can be connected to other sleeping bags.
Ideal for our ThermoCombi.
Canezzo summer
Quilted blanket model.
Light, compact and cheaper.
Can also be used as an extra layer when cold.
Canezzo - specifications and prices
Corniche - beveled blanket model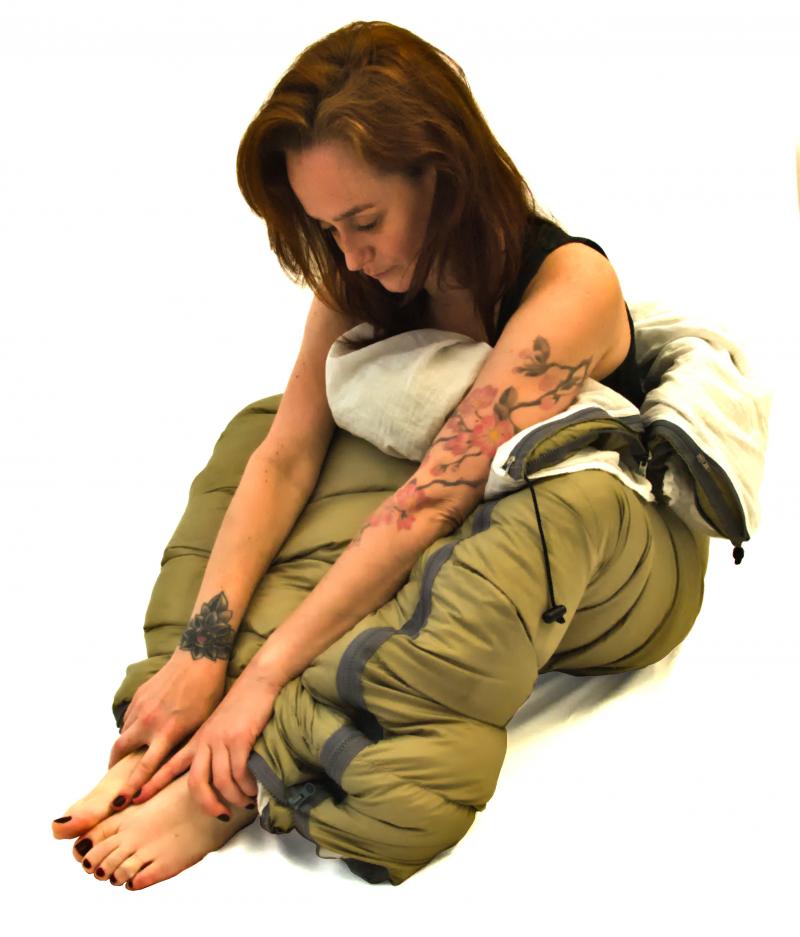 Narrower from hip height.
Less weight, volume and material.
Can be connected to other sleeping bags.
Suitable for our Thermocombi.
Corniche - specifications and prices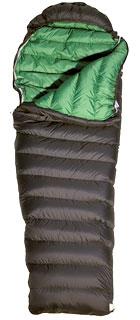 For the more extreme conditions.
Hood with raised edge.
Draft line up to the zipper.
For additional weight savings:
- a narrower fit
- use of 100% down
- a shorter zipper.
Yeti - specifications and prices
Materials
Ticking sleeping bag
There are three different down-proof cover materials:
Cotton                           100 gr/m2
Nylon Microfibre            55 gr/m2
Nylon XTR Light              33 gr/m2
Cotton provides more comfort, but also more weight than nylon.
Inner and outer covers can be made from different materials.
Available colors on request.
Filling - down and synthetic
The more down, the higher the insulation value and weight.
Always cold feet? Then we put a little more down in the bottom strips.
We use 90% goose down with 10% feathers as standard, but we also have 100% down, especially for people who are concerned about their weight.
Down loses some of its insulation value with age and use and therefore requires maintenance.
After a good wash and, if necessary, adding down, a sleeping bag can last for many years.
For people with a down allergy, it is possible to fill the sleeping bag with Thinsulate LiteLoft. This makes the sleeping bag heavier and not refillable, but washable.
Size
The ideal height for a Corniche and a Canezzo is your body height plus 25 or 30 cm.
For a Yeti, body length plus 40 cm applies.
A width of 80 cm. is common, but extra wide or narrow is possible.
If you have an old sleeping bag, use it as a starting point for the new one.
Please take this with you when you visit us.
Voor een Yeti geldt lichaamslengte plus 40 cm.
Een breedte van 80 cm. is gangbaar maar extra breed of smal is mogelijk.
Heeft u een oude slaapzak, gebruik deze dan als uitgangspunt voor de nieuwe.
Neem deze mee mocht u bij ons langskomen.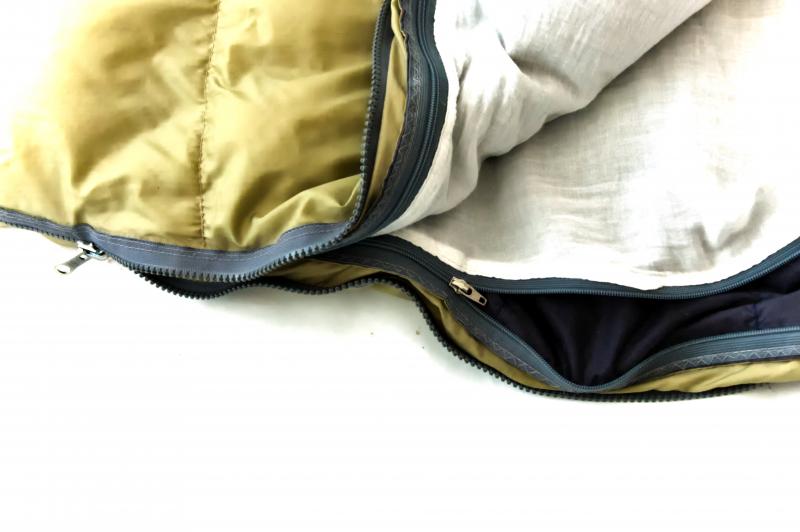 A zip-in sheet drastically extends the lifespan of a sleeping bag:
it catches dirt and wear and is washable.
Zipped to the sleeping bag sheet liner
with a flap with Velcro on the outside.
This way you will never get tangled again.
Look here for more info.