Co-sleeping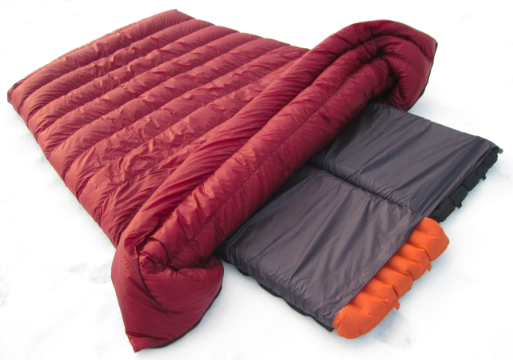 If co-sleeping is desired:
a Thermocombi, Duvet with bottom sheet and Bottom cover.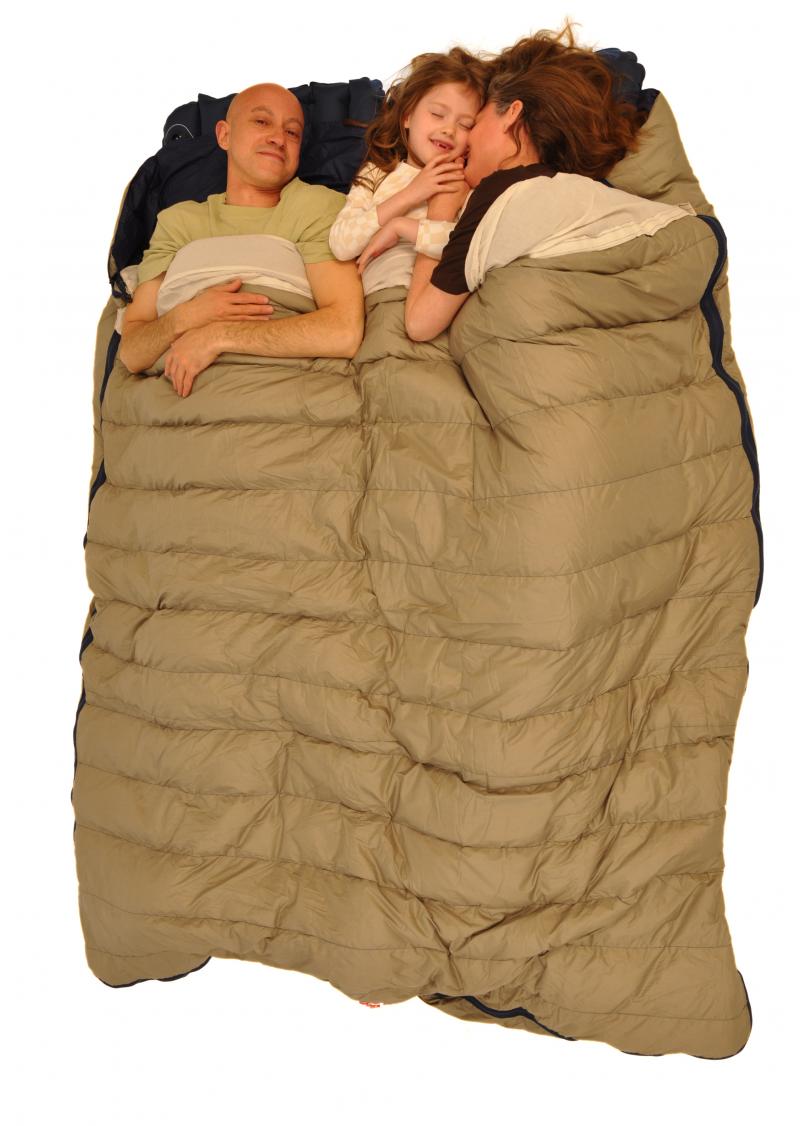 A double sleeping system consisting of:
- a single down sleeping bag (not a mummy model)
- a bottom sheet into which two sleeping mats are placed.
Sleeping bag and bottom sheet are connected with zippers.
Compact, lightweight and of course very cozy.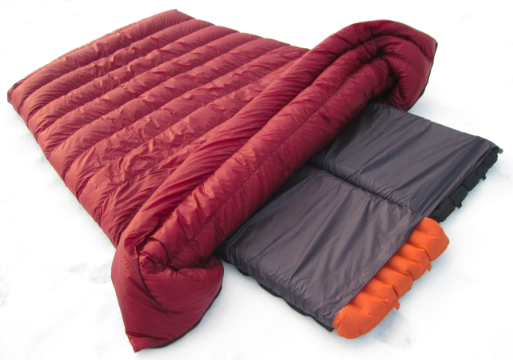 Suitable for (almost) all sleeping mats.
The bottom sheet is washable.
Extras:
- a rim for extra warmth
- a zip-in sheet
- a fixed top sheet.
"Thank you very much for the delivery of the combination sleeping bag. We have now slept in it for 4-5 weeks with so much pleasure!!! Wonderfully warm, light and easy to pack, really great!!
Thermocombi - specifications and prices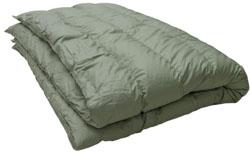 Have you thought about a double duvet with a bottom sheet for the mattresses?
Everything is possible at Tatteljee.
See here for more details.
Bottom deck
Zipping two sleeping bags together is also an option.
It is then better to have a synthetic sleeping bag at the bottom:
synthetic material insulates better than down when compressed.
Washable, not refillable and slightly heavier than a down sleeping bag.
Customized based on the existing sleeping bag and the travel purpose.
The sleeping bag can serve as an extra layer in cold weather.
Bottom deck per m2          € 99,-
Extra LiteLoft per m2       € 31,-