Tent - bespoke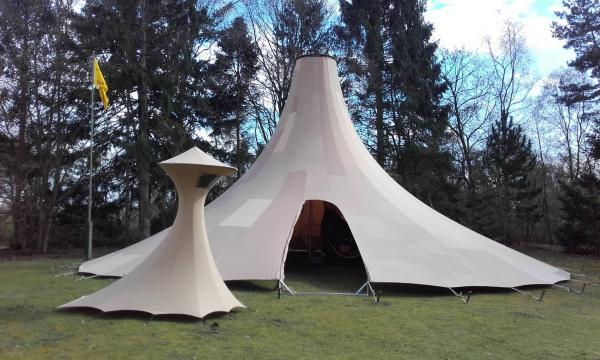 No tent is too big or too crazy for us.
Together we arrive at a design.
We can also make a copy of an existing tent.
Copy of tent
We can make a copy based on an existing tent.
This applies not only to Erdman Schmidt tents but also to tents from other brands.
Design plan tent
 
Inspiration
Take a look at existing tents and make a note of what you like and don't like. At the bottom of this page are some tents designed and produced by us.
Which tent comes closest to your perfect tent?
Inner tent - sleeping area
Determine the area.
To do this, place all the items on the floor as you normally would.
Do you want to sleep lengthwise or widthwise/transversely?
Determine the height.
Do you want to be able to sit or stand upright, or is crawling and bending over sufficient?
Does 1 pole provide sufficient headroom, or would you prefer 2 poles?
Awning - living area
Determine the ridge height.
Do you want to be able to sit or stand upright, or is crawling and stooping sufficient?
Determine the area.
What are you doing in the awning? Do you only have a few things there, do you use it regularly or do you want to store your bicycle there?
Material
The standard options are lightweight cotton (120 gr/m2) or even lighter nylon (80 gr/m2), but other materials are of course negotiable.
Come to us with your design.
Together we develop this into the final (digital) product.
Sketches, models and digital designs are all welcome.
Tent accessories
Also consider any accessories, such as an awning, extra door, window, groundsheet, ground blanket, extra inner tent, etc.
Tip from Tatteljee
Do you have difficulty visualizing the tent?
Then build the tent in full size, for example with a stick, rope and cloth. Place your regular camping gear in it and experience your design.
Below are some examples for inspiration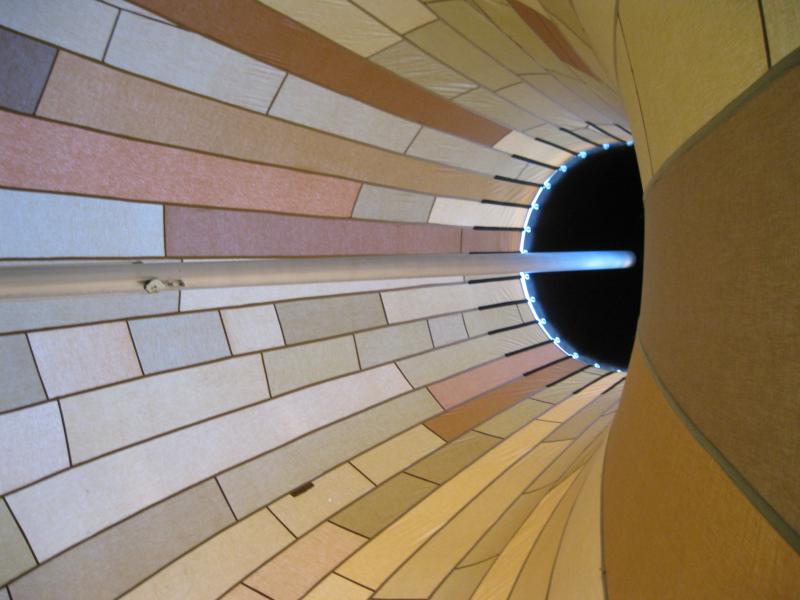 Zuidwal
Designed for use at fairs and exhibitions.
Named after an extinct volcano in the Netherlands that is still responsible for disrupting the Earth's magnetic field in part of the Wadden Sea.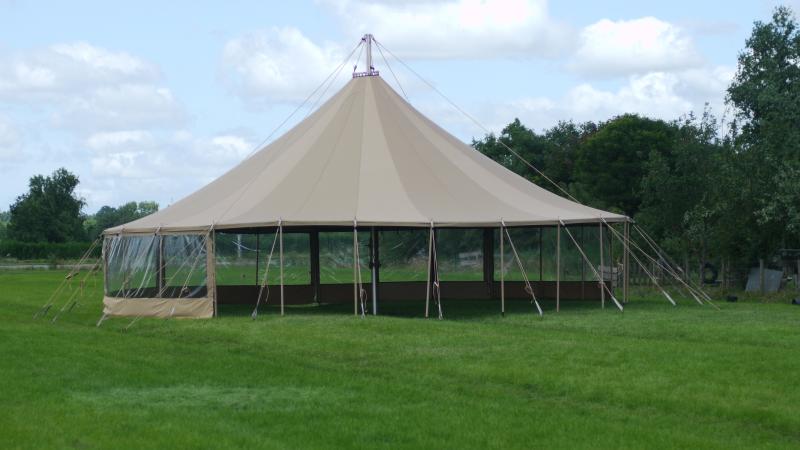 Panorama
A polygonal and versatile tent made of non-flammable material.
With a diameter of 12 meters, it is very suitable for weddings and parties.
 
Herman
Designed by a customer who wanted to camp as inconspicuously as possible with his 4 small children.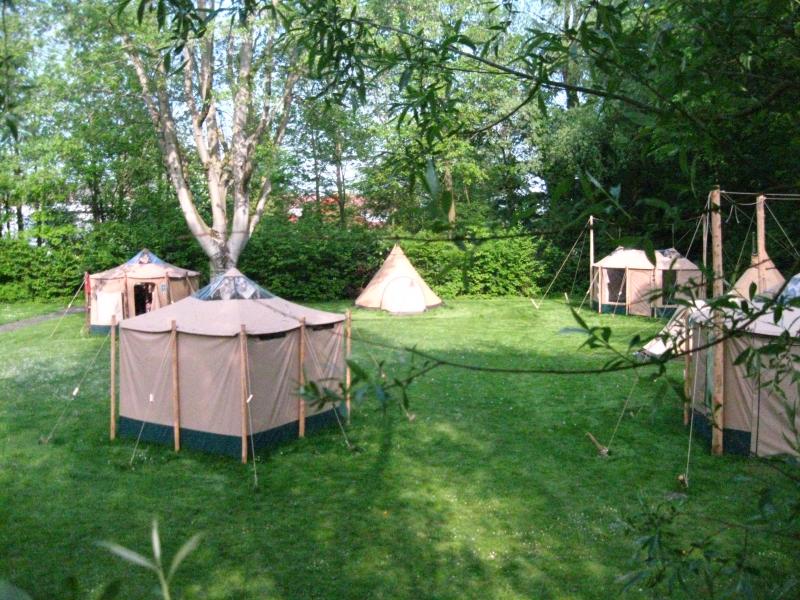 Professional group tents
We developed 3 different group tents for rental at the Vliegenbos Amsterdam campsite: a square tent, a hexagonal tent and a teepee model.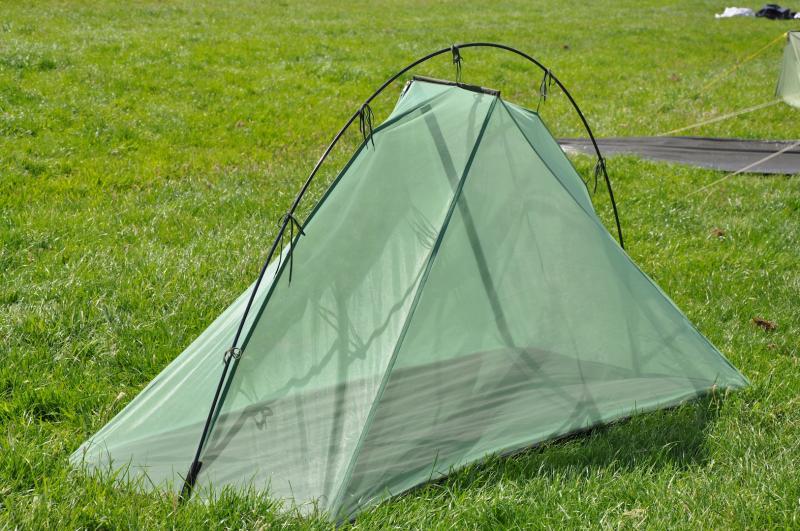 Mosquito net tent
Airy, light and compact. For those who don't need more.
Also suitable for putting small children to sleep outside in the garden.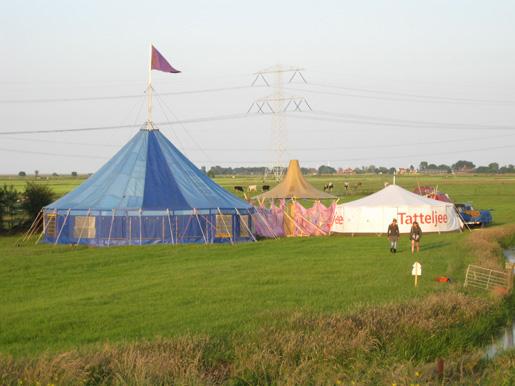 Kathedraal
The largest product to date, made from eight old bungalow tents and with a roof made up of 26 triangles. The exceptionally sloping and high roof is intended for projections, lighting effects and for hanging equipment.
The tent can accommodate about eighty people and a band, or a whole flock of sheep.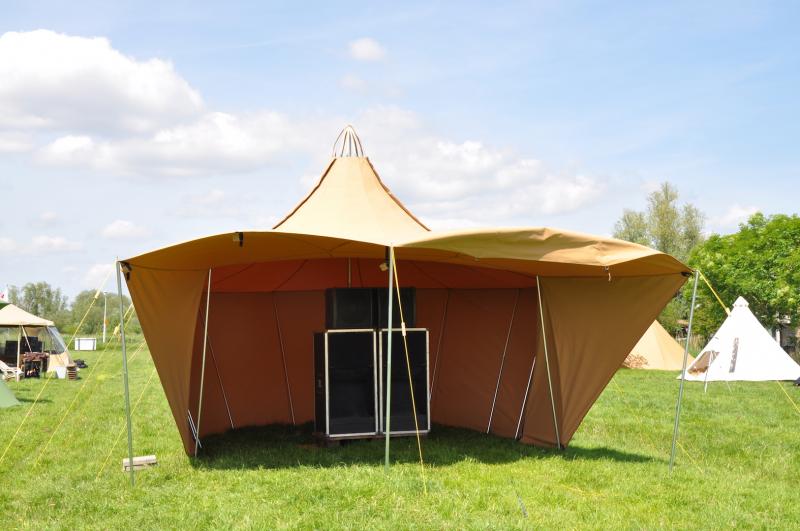 Dubtent
Tent for a dub sound system.
Throw a party dry.