Tipi'cal Tatteljee awnings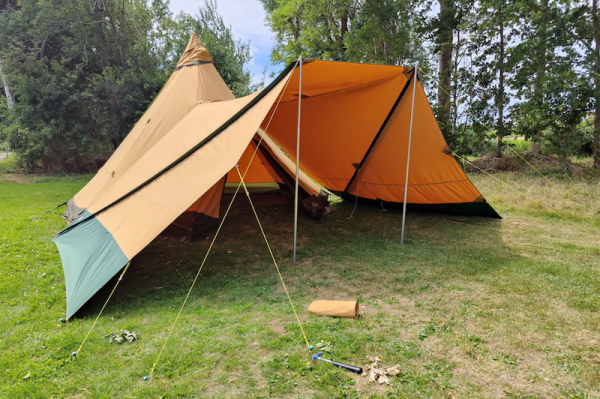 Whatever brand of teepee you have,
we make an awning for it.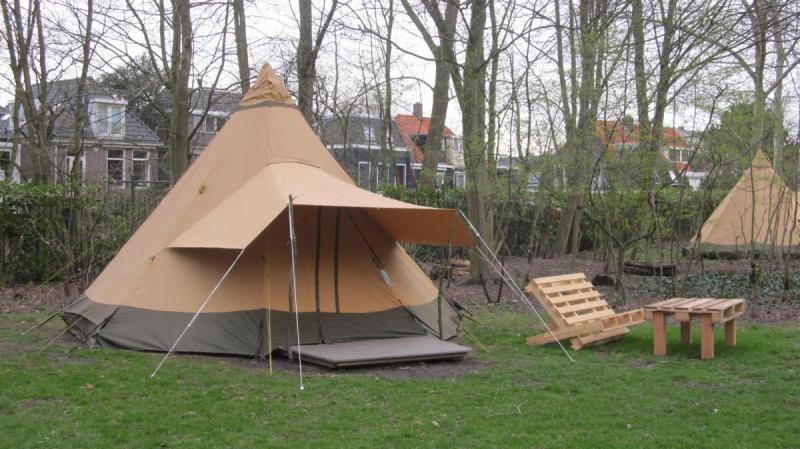 Tipis are becoming increasingly popular.
The advantage of a tipi is that you have relatively much space and height for the weight. The disadvantage is that the doorway is not protected in rain or sun. That is why an awning is not an unnecessary luxury.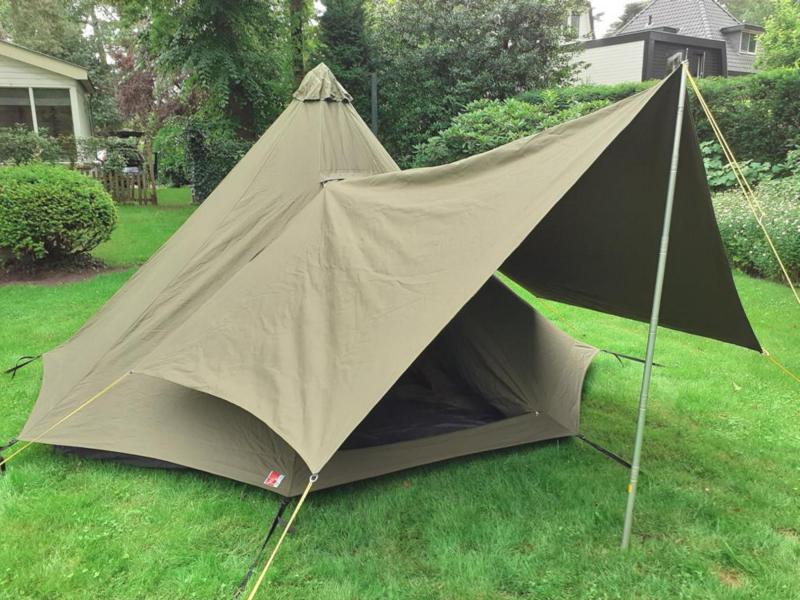 Form en Format
Everything is possible, as long as it is technically possible.
The more tension points, the more versatile the awning.
Poles and pegs can be supplied.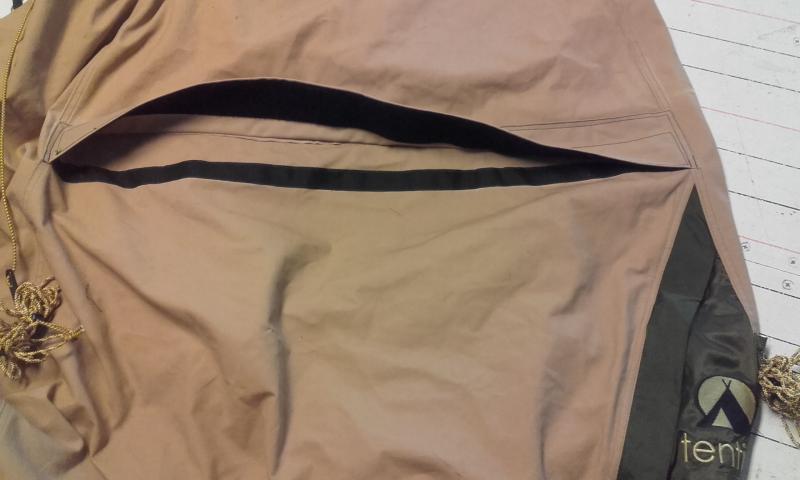 Awning attachment
An awning is attached to the tipi with Velcro.
No Velcro on the tent? Then we will take care of that too.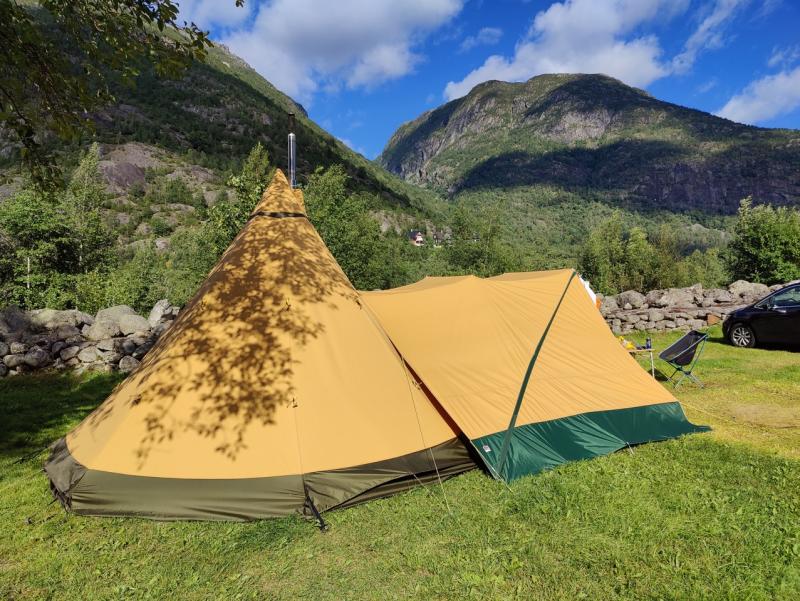 Tentipi awning
Tatteljee is the official awning maker of Moosecamp - Tentipi.
You can order the standard size awnings, designed and produced by us, directly from Moosecamp.
If you have different wishes, we can make a custom awning.
Look here for more information.